Maps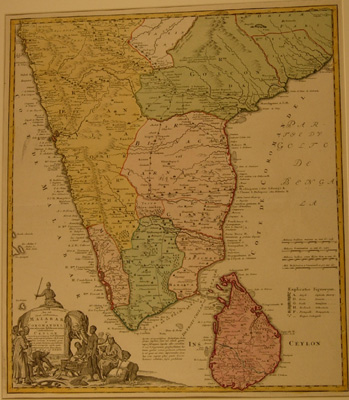 Artist / Author / Cartographer:
Homann Heirs
Title:
India / Ceylon -- Malabar & Coromandel and Ceylon.
Date:
c. 1733
Medium:
copper engraving, original colour
Size:
54.5 x 48 cm
Description:
An early map of Southern India and Ceylon. The title is contained within a beautiful and unusual elephant cartouche.
Homann Heirs were the leading German mapmakers working in the eighteenth century. Professor Johann Mathias Haas (1684-1742) produced a number of continental and regional maps for the atlases issued by the firm of Homann Heirs in the middle years of the eighteenth century. Many of these maps were based on reasonably up-to-date and accurate information.
References:
Moreland and Bannister Antique Maps
Item Code:
MA4875
attachment: