Maps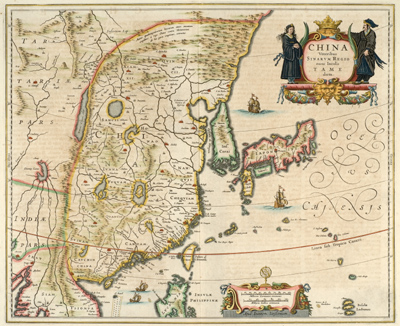 Artist / Author / Cartographer:
JANSSON, JAN
Title:
China, Veteribus Sinarvm Regio nunc incolis tame dicta
Date:
c.1636
Medium:
copper engraving, later colour
Size:
41 x 50 cms.
Description:
This early map of China was based on the outline of William Blaeu's map of the country which was published a year earlier. The Blaeu family were rivals of the Hondius / Jansson family in Amsterdam.
The Dutch mapmaker, Jan Jansson was the son-in-law of Jodocus Hondius. He took over the publishing of the Mercator Hondius atlas from 1638.
References:
Item Code:
MA6218
attachment: