Maps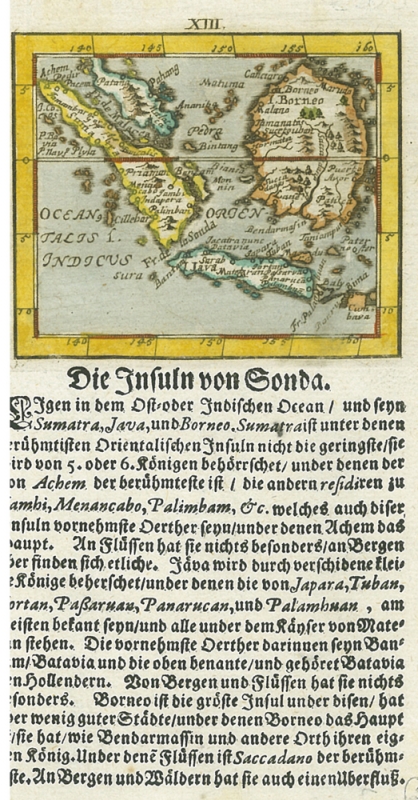 Artist / Author / Cartographer:
Muller, Johann Ulrich
Title:
Sunda Islands - Die Insula von Sonda
Date:
1692
Medium:
copper engraving, later colour
Size:
6.2 x 7.6 cm
Description:
One of the smallest engraved maps of Sunda Islands appeared in a world geography produced by the German geographer and cartographer, Johan Ulrich Muller in 1692. In all there were 103 tiny maps of which sixteen related to the countries of Asia. From 1702 a German edition of a miniature atlas was published where the maps were printed on thicker paper without any text.
References:
Item Code:
MA6927
attachment: