Maps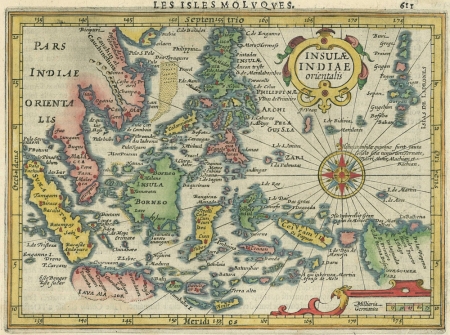 Artist / Author / Cartographer:
HONDIUS, JODOCUS
Title:
South East Asia - Insulae Indiae Orientalis
Date:
1609
Medium:
copper engraving
Size:
14.2 x 19.2 cm
Description:
Following the success of the Mercator / Hondius Atlas Major in 1606 Jodocus Hondius published the smaller format, Atlas Minor from 1607.
This map of the Islands of South East Asia would have been published in Amsterdam in the early part of the seventeenth century. It was based on the Hondius folio map Insulae Indiae Orientalis of 1606.
References:
Item Code:
MA6947
attachment: