Maps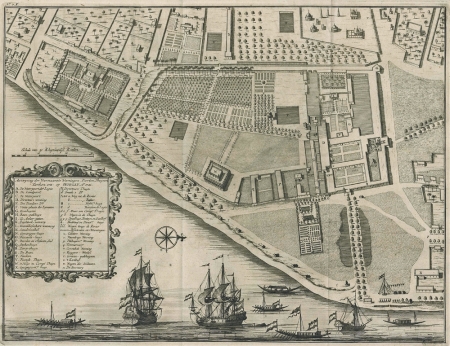 Artist / Author / Cartographer:
Valentyn, Francois
Title:
Hoegly - Bengal
Date:
1726
Medium:
coppe engraving
Size:
27.6 x 36.2 cm
Description:
Hoegly - Aanwysing der voornaamste wooningen, poorten, thuynen, tanken, enz. op Hoegly A° 1721.
Engraved plan of the Dutch East India Company factory at Hughly in Bengal, with ships in the foreground and legend with names of the buildings, gardens, etc. The plan was drawn in 1721 and published as an engraving in 1726.
References:
Item Code:
MA7333
attachment: