Maps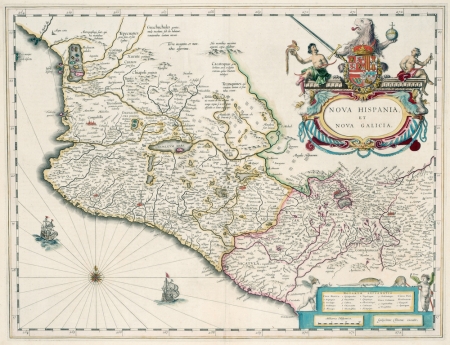 Artist / Author / Cartographer:
Blaeu, William
Title:
Mexico - Nova Hispania et Nova Galicia
Date:
c1630
Medium:
copper engraving, original colour
Size:
38.5 x 30 cm
Description:
An attractive map of Mexico embellished with original watercolour and published by Blaeu in Amsterdam in the first half of the seventeenth century.
Two Spanish galleons appear offshore which may be Manila Galleons, or treasure ships. Towards the bottom of the map the port of Aquapulco (Acapulco) is indicated which was the starting and finishing port for the galleon trade across the Pacific Ocean to Manila in the Philippines.
References:
Item Code:
MA7490
attachment: