Photographs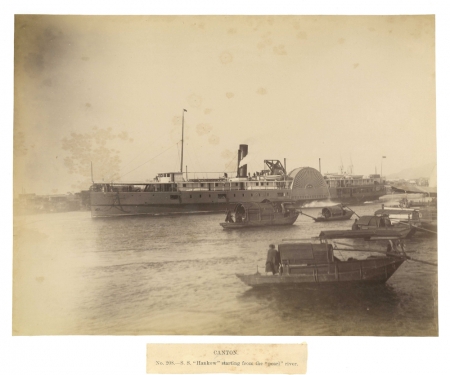 Artist / Author / Cartographer:
Afong Lai
Title:
Canton. No.208 - S.S. Hankow starting from the pearl river
Date:
c1885
Medium:
albumen print
Size:
20.5 x 27.3 cm
Description:
Original printed label, "Canton. No.208 - S.S. "Hankow" starting from the "pearl river".
A view of the paddle steamer SS Hankow progressing down the Pearl River at Canton in the late 19th century.
References:
Item Code:
P3026
attachment: