Prints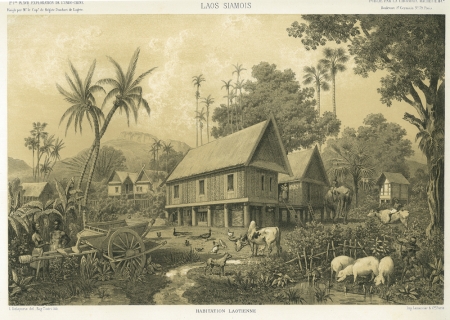 Artist / Author / Cartographer:
Delaporte, Louis
Title:
Laos Siamois - Habitation Laotienne
Date:
1873
Medium:
lithograph
Size:
25.5 x 38 cm
Description:
L. Delaporte del. - Eug. Ciceri lith.. Imp. Lemercier & Cie., Paris
Laotian dwellings in a jungle setting with an elephant, oxen, peacocks, chickens, ducks, pigs and a monkey close by.
Louis Delaporte took part in the 1866-1868 expedition of the Mekong led by Doudart de Lagree, seconded by Francis Garnier. Delaporte was in charge of drawings and the administration of the expedition. He was a French naval officer who also produced charts of Indo-Chine for Depot de la Marine.
References:
Item Code:
P4829
attachment: