Prints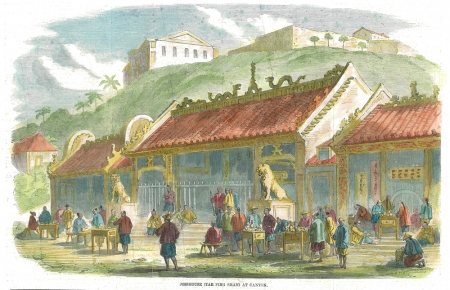 Artist / Author / Cartographer:
Wirgman, Charles
Title:
Hong Kong - Man Mo Temple, Hollywood Road
Date:
1857
Medium:
wood engraving, later colour
Size:
15 x 24 cm
Description:
Mistakenly labeled, "Josshouse (Tae Ping Shan) at Canton." Taipingshan is an area on Hong Kong Island. Man Mo Temple (Josshouse) is on Hollywood Road.
Man Mo Temple was built in 1848. It was painted by the English artist Charles Wirgman in 1857 and published in February 1858 as an engraving in the magazine, "The Illustrated London News".
The earliest available picture of Man Mo temple.
References:
Item Code:
P5714
attachment: