Prints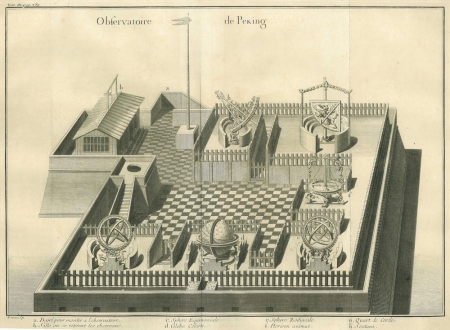 Artist / Author / Cartographer:
Du Halde
Title:
Peking - Observatoire de Peking
Date:
1735
Medium:
copper engraving
Size:
26.5 x 37.5 cm
Description:
In the seventeenth century the Jesuits reorganized the Peking Observatory and provided a number of accurate instruments. This picture, published in Paris in 1735 in Du Halde's, Description de la Chine, shows the Observatory in the early 18th century.
The Ancient Observatory in Peking (Beijing) was built in the Ming Dynasty and is one of the oldest in the world.
References:
Item Code:
P3082
attachment: