Prints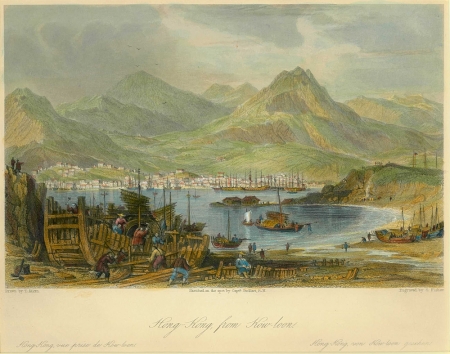 Artist / Author / Cartographer:
Allom, Thomas
Title:
Hong Kong from Kowloon
Date:
1843
Medium:
steel engraving, later colour
Size:
12.2 x 19 cm
Description:
Sketched on the spot by Capt. Stodhart RN. Engraved by S. Fisher. The London Printing and Publishing Company.
An early atmospheric view of Hong Kong from Kowloon which was engraved and published in London in 1843.
References:
Item Code:
P5341
attachment: