Maps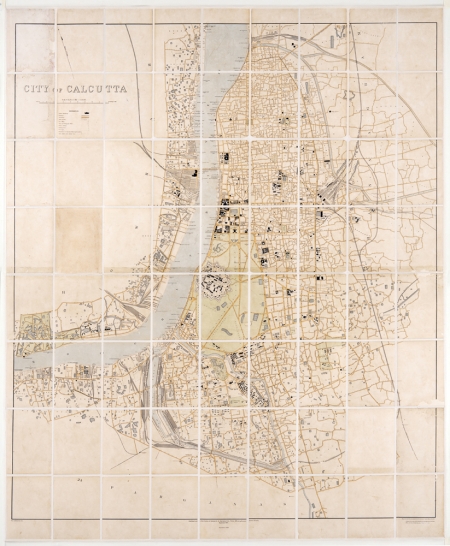 Artist / Author / Cartographer:
Burrard, Colonel S.G., R.E., F.R.S.
Title:
City of Calcutta
Date:
1911 (1919)
Medium:
heliozincograph
Size:
127.5 x 110 cm
Description:
Scale 6 inches = 1 mile.
Published under the direction of Colonel S.G. Burrard, R.E., F.R.S., Officiating Surveyor General of India. September 1911. Reprinted in 1919
Reg. No. 2619. D08-750
Engraved and heliozincographed at the Survey of India Office, Calcutta.
A 72 section canvas backed folding city plan of Calcutta published in Calcutta by the Survey of India Office in the early 20th century. A highly detailed city plan showing main roads, streets, railways, rivers, waterways and landmarks.
The canvas backing has been recently replaced and the map has been professionally conserved.
References:
Item Code:
MA7058
attachment: