Maps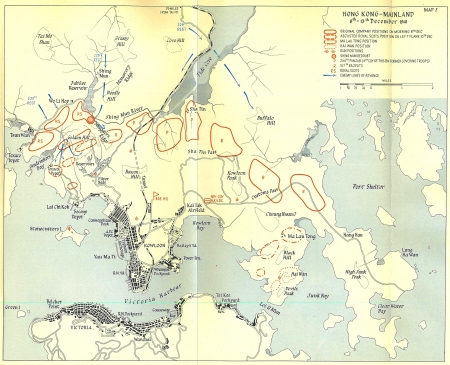 Artist / Author / Cartographer:
HMSO
Title:
Hong Kong - Mainland 8th-13th December 1941
Date:
1957
Medium:
lithograph, printed in colour
Size:
23 x 28.6 cm
Description:
A map showing the British defences of the New Territories between 8th - 13th December 1941.
A WW2 map depicting the Japanese invasion and the last stand of Hong Kong. The markings show the original company positions on the morning of 8th December. Also further positions are shown through to 13th December on Kowloon side.
References:
Item Code:
MA8062
attachment: