Prints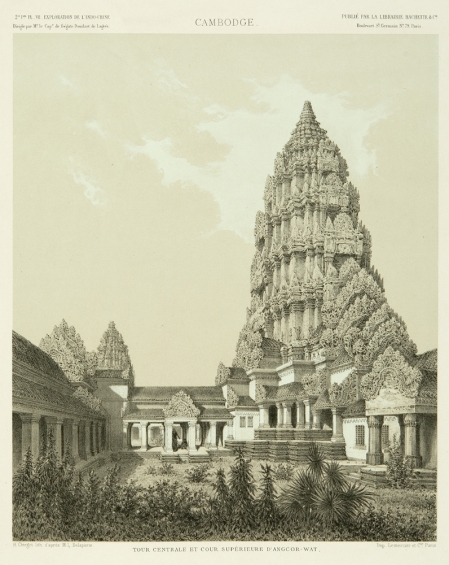 Artist / Author / Cartographer:
Delaporte, Louis
Title:
Angkor Wat
Date:
1866
Medium:
lithograph
Size:
35 x 29.5 cm
Description:
Tour Centrale et Cour Superieure d'Angcor Wat. Central tower and upper court of Angkor Wat
H. Clerget Lith. d'apres M.L. Delaporte. Lithographed by H. Clerget after a drawing by Louis Delaporte
One of the earliest depictions of Angkor Wat drawn by Louis Delaporte in 1866. It was published as a lithograph in Paris in 1873.
Louis Delaporte took part in the 1866-1868 expedition of the Mekong led by Doudart de Lagree, seconded by Francis Garnier. Delaporte was in charge of drawings and the administration of the expedition. He was a French naval officer who also produced charts of Indo-Chine for Depot de la Marine.
References:
Item Code:
P4731
attachment: