Prints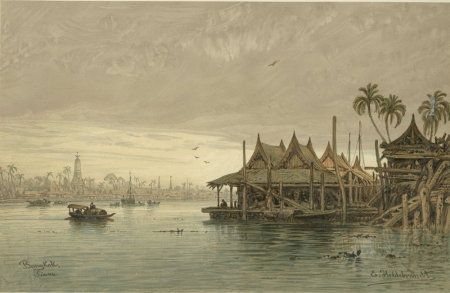 Artist / Author / Cartographer:
Hildebrandt, Edward
Title:
Siam, Bangkok
Date:
1863
Medium:
chromolithograph
Size:
24.3 x 37.2 cm
Description:
No. 27. Ed. Hildebrandt. Siam. Bangkok. Verlag von R. Wagner, Berlin, Zimmerstrasse No 92/93.
A chromolithographic view of Bangkok, made by R. Steinbock after an original painting by Eduard Hildebrandt, published in the series "Die Reise um die Erde". Mounted on cardboard - as originally issued.
References:
Item Code:
P5608
attachment: