Prints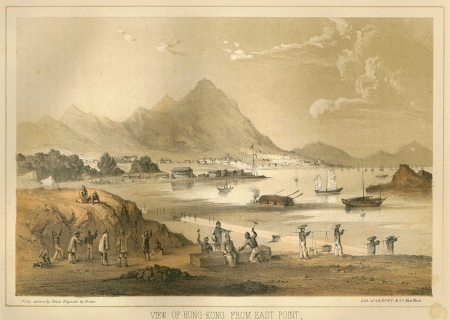 Artist / Author / Cartographer:
Heine, William
Title:
View of Hong Kong from East Point
Date:
1856
Medium:
lithograph
Size:
15 x 22.5 cm
Description:
A view from the far side of Causeway Bay across a stretch of water that is today Victoria Park. In the foreground Chinese people are quarrying stone for building.To the right is Kellett Island. Looming in the distance is Victoria Peak overlooking the city.
The German artist William Heine (1827 - 1885) was a student of the Academy of Dresden. From 1848 to 1849 he was a painter of architecture at the Court Theatre in Dresden. From 1853-1855 he joined the North American expedition to Japan which was led by Commodore Perry.
References:
Item Code:
P6378
attachment: