Maps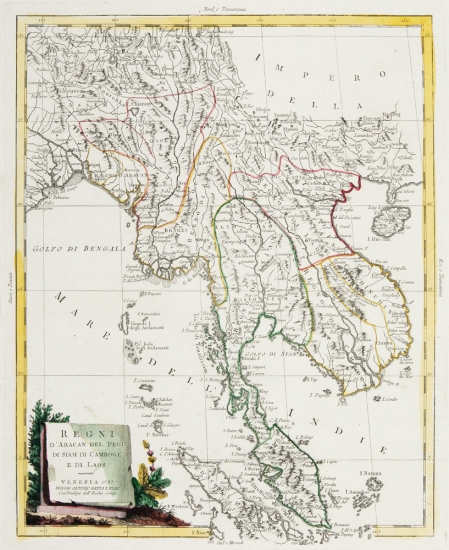 Artist / Author / Cartographer:
ZATTA, ANTONIO
Title:
Burma, Siam, Cambodia, Laos - Regni D'Aracan del Pegu ...
Date:
1785
Medium:
copper engraving, original colour
Size:
40 x 32 cm
Description:
Regni D'Aracan del Pegu, di Siam, di Camboge e di Laos.
Venezia 1785 Presso Antonio Zatta e figli con privilegio dell Eccmo Senato.
An attractive map of Cambodia, Laos, Thailand, Malaysia and Vietnam.

Antonio Zatta was perhaps the leading Italian map-maker working in the
1770's and 1780's, based in Venice.
References:
Item Code:
MA6879
attachment: