Maps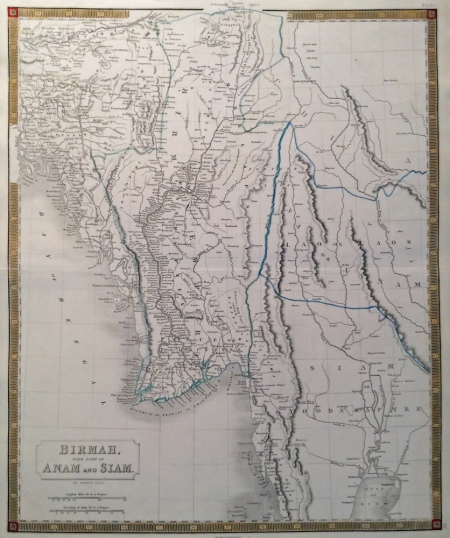 Artist / Author / Cartographer:
Hall, Sydney
Title:
Birmah with part of Anam and Siam
Date:
1828
Medium:
copper engraving, original outline colour
Size:
50.5 x 42 cm
Description:
An attractive map of Burma ( Myanmar), Anam (Vietnam), and Siam (Thailand) in the early 19th century. Drawn by Sydney Hall and published by Longman & Co., London.
References
Suarez, Thomas Early Mapping of South East Asia. Periplus editions 1999. Illustrion Fig. 166 on page 260.
References:
Item Code:
MA7731
attachment: