Paintings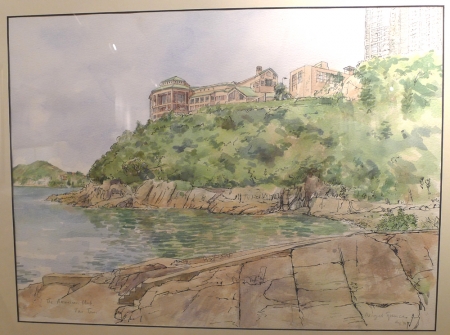 Artist / Author / Cartographer:
Spencer, Nigel
Title:
The American Club at Tai Tam
Date:
1990
Medium:
watercolour
Size:
39 x 53.5 cm
Description:
The English artist Nigel Spencer visited Hong Kong in 1990. The gallery commissioned him to paint a series of the different Hong Kong sports clubs. These included Fanling Golf Club, The Royal Hong Kong Yacht Club at Kellet Island and the American Club at Tai Tam.
He also painted a nostalgic view of Wattis Fine Art Gallery from the northern side of Hollywood Road. All the galleries in this view have now moved away ... except us.
References:
Item Code:
attachment: